Special Offer: Spokane Chamber Members
Request your Free AV Systems Consultation
Is your business preparing to welcome back staff for a return to the office? Are you already back in the office? Let us prepare you for a successful return with a complimentary AV Systems Consultation.
One of our greatest strengths is our award-winning, certified, and highly skilled team of AV Experts. We take a consultative approach with all of our clients by listening to your challenges, goals, and requirements while taking into consideration your unique spaces and budget. Our deep understanding of AV technology, trends, and partnerships with leading audio-visual manufacturers allows us to explore and present options as we develop custom solutions to achieve your desired audiovisual experience.
We create easy-to-use, highly functional, and integrated audiovisual solutions to help you create an exceptional unified communications experience.
*Offer valid for Spokane Chamber members through 12/31/21.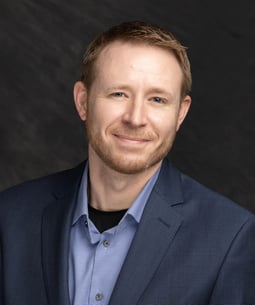 Meet Josh Helgeson
Sr. Account Executive, Avidex
Josh Helgeson is a Senior Account Executive at Avidex, serving Spokane and the surrounding areas. His background in communication technology helps him pair the right AV solution to best meet client needs. He has worked on notable projects for STCU, Central Valley School District, and Avista. He and the local Avidex team bring decades of audiovisual and technology industry design, build and service expertise to every project.
Why Avidex
Avidex is an award-winning team of AV industry experts, specializing in the design and integration of collaborative audiovisual solutions. We deliver innovative audiovisual and unified communication solutions that enable organizations to collaborate, create, and share ideas with technology solutions that are user-friendly, scalable, and serviceable. As a global AV integrator, Avidex creates unparalleled client experiences from strategic planning and system design through deployment, training, and managed services/support. Avidex is PSNI Global Alliance affiliate, the 5th largest AV integrator in the U.S., and is a subsidiary of ITOCHU International, Inc., a Fortune Global 500 corporation.